(Now Virtual)
Youth of the Year Awards 2021
Join us virtually from the comfort of your home, for our most heartwarming event highlighting and celebrating our inspiring teens and their Club journeys.
This event captures the spirit and mission of the BGCW.  Guests at the event will listen to moving speeches by the candidates detailing the impact that the Club has had on their lives.
The Youth of the Year also recognizes our youth for their outstanding achievements. The winner then competes at the state level, then can move on to the national levels. Only one nominee will be chosen as this year's Youth of the Year!
For more information, register for the Youth of the Year event and receive news and updates by email or phone for FREE.
Please note: if you are having issues with the registration page switch to Chrome or Firefox.
For questions, please contact Stephanie S. at (562) 945-3787 Ext. 102 or Stephanie@bgcw.org
Date:
Tuesday, February 16th, 2021
Time:
6:00 PM 
Location:
Virtual
The program will be available here on February 16th, 2021 at 6 pm!
¡La programa va estará disponible aquí el 16 de Febrero de 2021 a las 6 pm!
Meet our Youth of the Year Nominees
Keyaira Bascus is a Junior at La Serna High School. Keyaira joined our Club in 2018 as a Leaders in Training member and as a SASSFA worker. Keyaira is a talented musician and an outgoing and positive teen. Her favorite subject at school is biology due to the idea that she can easily understand and memorize. She wants to be a therapist when she grows up due to the idea of coaching people back to being their strongest selves.
Norberto Reyes is a Senior at La Serna High School. 'Norb' has been a member for at least four years. His favorite program at the Club is STEAM. He finds STEAM very interesting and really enjoyed learning how a circuit board works. His favorite subject in school is anatomy, he wants to become a neurosurgeon through Johns Hopkins and is fascinated by what he learns in class.
Isaac Guerrero is a Senior at Whittier High School. Isaac and his brother Ivan have been members many years. Isaac's favorite program at the Club is teen basketball and volleyball because of the energy and competition, its also, a great time to socialize. Issaac's favorite subject in school is math, he has always been able to easily understand its complexities. Isaac wants to get his master's degree in business administration and have his own marketing business.
Made possible by the following partners...
Athens Logo Red with White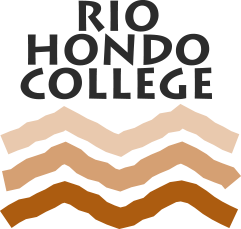 Whittier Union High School
Congratulations to our 2020 Youth of the Year
 Horacio Marin- Gomez